THE COMMUNITY FOUNDATION FOR THE TWIN TIERS ANNOUNCES CHARITY FIELD AS NEW PRESIDENT AND CEO
March 03, 2023
---
THE COMMUNITY FOUNDATION FOR THE TWIN TIERS ANNOUNCES CHARITY FIELD AS NEW PRESIDENT AND CEO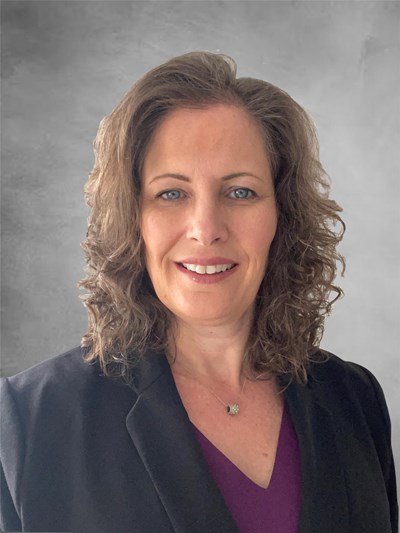 SAYRE, PA (March 3, 2023)-The Community Foundation for the Twin Tiers board of directors is excited to announce Charity Field as its new President/CEO effective April 2023. Field will succeed Suzanne Lee, who is retiring after seven years with the Foundation.

"Our board of directors is thrilled to introduce a leader of Charity's caliber into our community to guide the Community Foundation," said board chair, Tom Shoemaker. "Charity has dedicated the majority of her career building relationships and brings a wealth of experience in leadership, expertise in community needs, and most importantly a passion for serving all people."

Field is currently the Foundation's Program Officer and has proven to be a passionate and respected community leader while managing the robust grants and scholarship programs. Prior to joining the Foundation, she served for a decade as the District Executive Director of the Bradford and Tioga YMCAs, both branches of The River Valley Regional YMCA, improving the health and well-being of people of all ages and inspiring action in the communities of Bradford and Tioga counties.

Field is a native to the area and lives in Sayre, PA with her husband Nate, and two daughters, Taylor and Sydney. She is currently a member of The Rotary Club of Towanda PA, and serves as the secretary of the Bradford County Children & Youth Services Board and the Northern Tier Volleyball Club.

"I am extremely honored to accept the position as President/CEO," says Field. "Our region needs the Foundation to help build a truly inclusive and resilient community. We have generous donors who want to make a difference. I look forward to working with the community, the staff, and the board of directors to build on the achievements of the past 20 years."

Field's appointment concludes a five-month search process completed by the Executive Search Committee, led by board member, Dick Orth. "Charity is very passionate about the Foundation's mission. She has a natural empathy for people, which is an underpinning for effective leadership." Orth says. "As we look to the future, we are confident that Charity is the right person to lead the Foundation and carry on the long legacy of providing the highest level of service and support to the Foundation and its constituents."

Field will assume the role of President/CEO on April 1, 2023.
#
Founded in 2003, the Community Foundation for the Twin Tiers serves 5 counties, Bradford, Potter, Sullivan and Tioga counties, PA and Tioga County, New York. The Foundation is committed to building philanthropic resources that will sustain healthy and vital communities now and into the future. The Foundation currently manages over 180 funds valued at over $11 million dollars and has awarded over $2.3 million in grants and scholarships since inception, positively impacting hundreds of lives in the region.