Many last names. One family.
Ways to give to CFTT.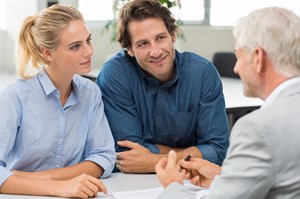 Individuals, families, nonprofits, businesses. Everybody can give. Want to make a difference in your community, but not sure how? It's easy. Make an impact today by giving today. You can choose to support our mission, support an existing fund, or create a new fund.
Many donors establish and contribute to personal donor-advised funds and then make recommendations for grant distributions to nonprofits over time. Donors also contribute through giving circles, trusts, endowments, and scholarships.
You can donate by giving to:
IRA Charitable Rollover – If you're 70.5 years or older, you can take part in this program that allows gifts of up to $100,000 from individual retirement accounts (IRA) without being taxed.
Planned Giving – Bequests from your estate, charitable remainder trusts, charitable lead trusts, remainder interests in real estate, oil and gas royalties, and gifts of life insurance are among the most tax effective ways to support CFTT.
Appreciated Securities – In some cases you may be able increase your gift and your tax deduction by donating your appreciated securities rather than selling them and contributing the after-tax proceeds. Every situation is different. You should consult your advisor before taking action.
We'll be happy to work with your financial advisor and your attorney to make sure we have a plan that works best for you. We can perform the due diligence needed to ensure that you can achieve your philanthropic goals. Come talk to us about what your passions are. We can help you find a way to support them.